Join us on Instagram for a virtual New Year's Eve party!
We have hosts across various time zones. Be sure to follow everyone on Instagram now so you don't miss any of the fun tonight! The party runs from 9pm to midnight in each time zone. We will have discussions and giveaways running throughout.
You can enter the giveaways on Instagram or via the rafflecopters below!
Use the hashtag #sewinthenewyear to join the conversation!
Meet your hosts!
Australian Hosts @TropicalJenks @VintageTina
UK Hosts @SewingDirectory @VickyMyersCreations
EST Hosts @SeamsLikeStyle @SequoiaLynnSews @G.MarieSews
CST Hosts @SeamsSewLo @SewingNovice
MST Hosts @CraftingThroughTime @MahlicaDesigns @PhatQuarters
PST Hosts @MadeByJaime @FroggiLady @HeatherSewist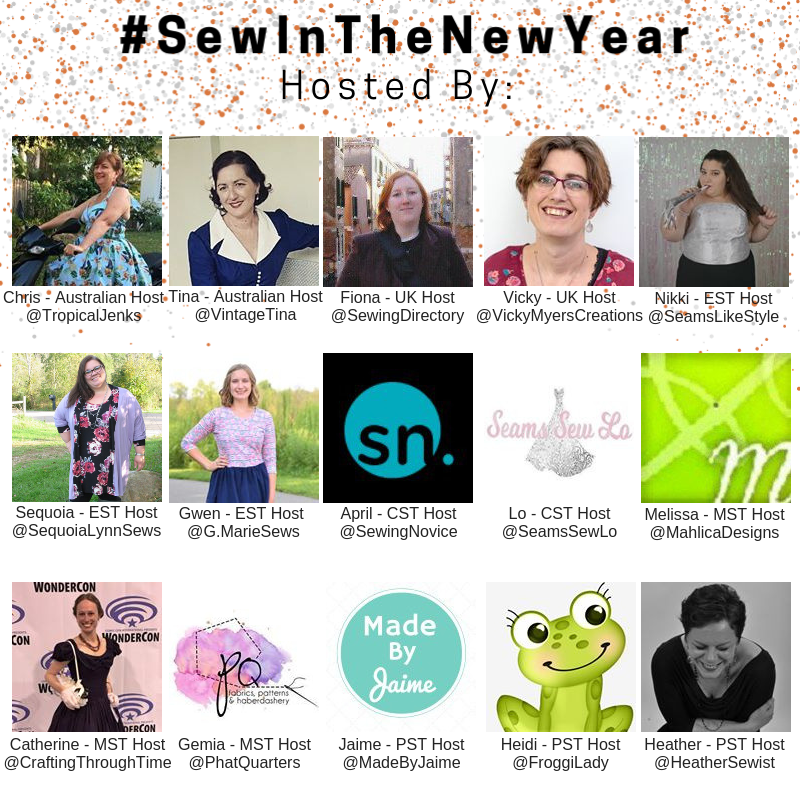 Thank you to our MST Sponsors!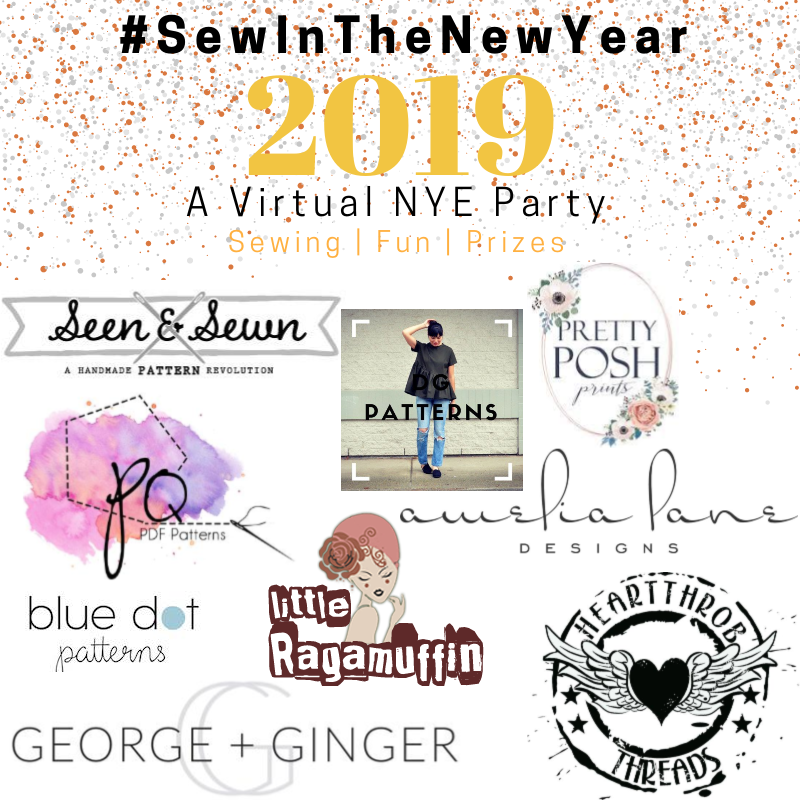 Other Sponsors include:
Amelia Lane Designs Blue Dot Patterns Bubble Baby Custom Fabrics Cotton Cuts DG Patterns Dinkydoo Fabrics and Notions Dressew Duchess and Hare PDF Patterns Ellie and Mac 5OutOf4 Patterns George and Ginger Glam Sprouts Fabric Green Style Creations Hearthrob Threads Helen's Closet Made By Jaime Peek a Boo Pattern Shop Phat Quarters Pretty Posh Prints Quiet Book Queen Rain City Pattern Co Ragamuffin Patterns Rebecca Page Seams Like Style Seen and Sewn Patterns Sew Blessed SimplyByTi Stitchin Pretties So Sew English Suco By Susana Surge Fabric Shop The Fab Clique The Fabric Fairy The Fabric Market The Handmaiden's Cottage Twig and Tale Winter Wear Designs …and more!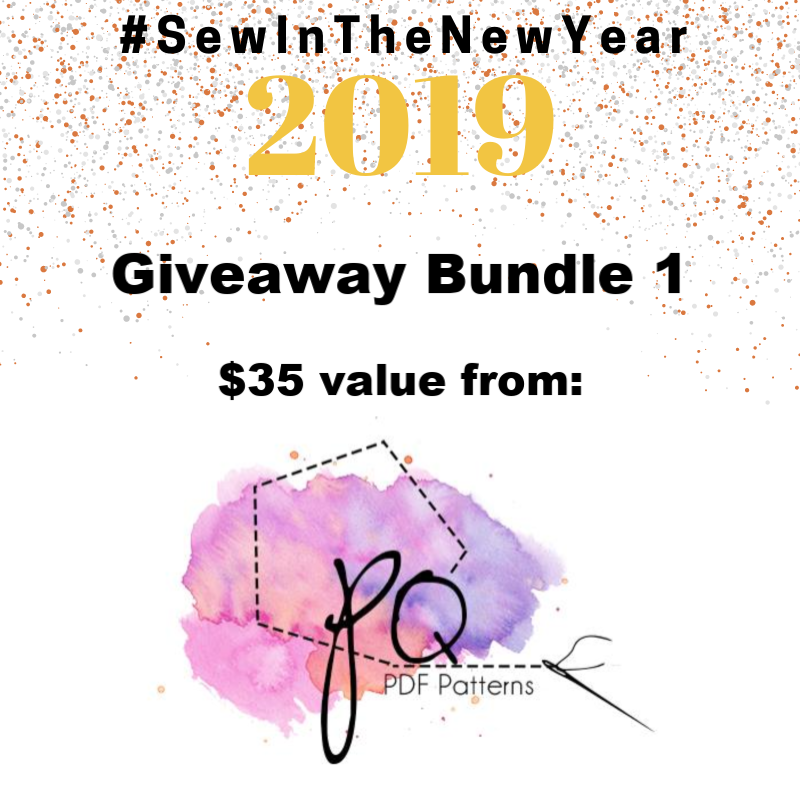 Click here to enter the #SewInTheNewYear Bundle 1 Giveaway!! Starts 9pm MST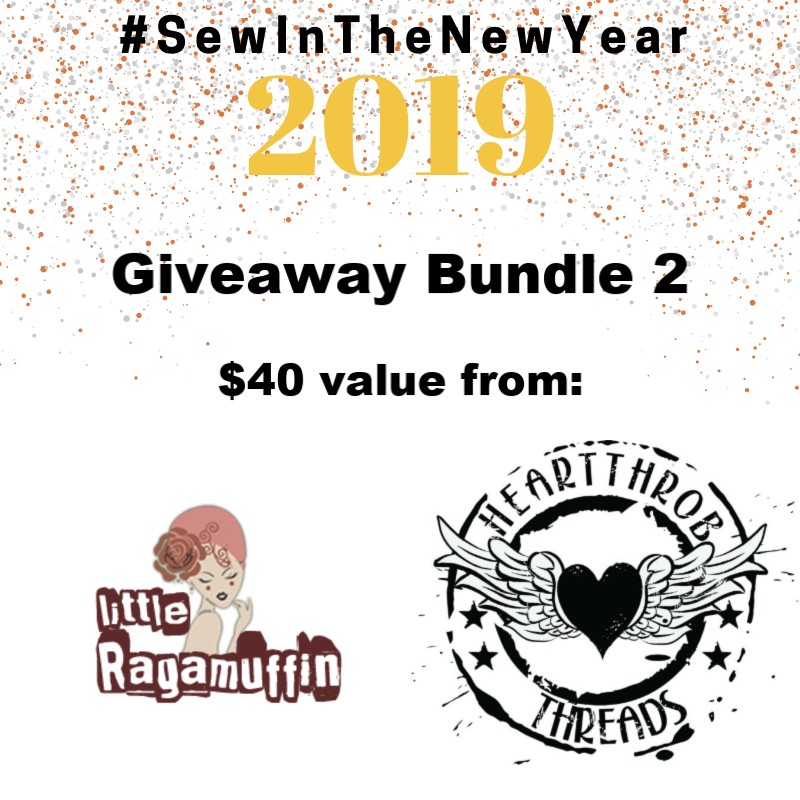 Click here to enter the #SewInTheNewYear Bundle 2 Giveaway!! Starts 10pm MST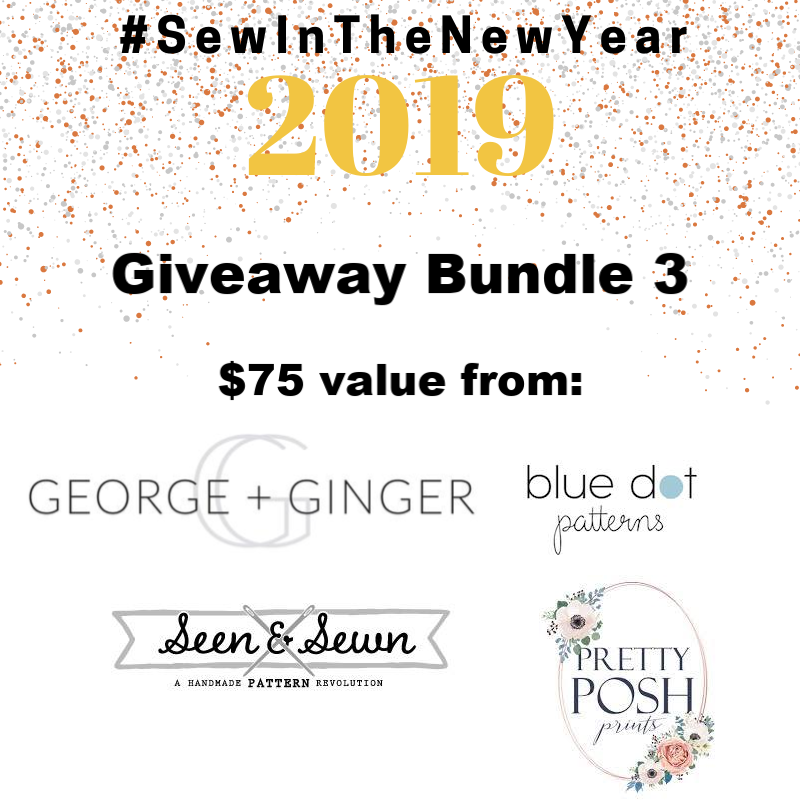 Click here to enter the #SewInTheNewYear Bundle 3 Giveaway!! Starts 11pm MST
Come and join in the fun! See you there!